DIE-CASTING PLANT
The Die-casting Plant was Newly established in October 2014, here we mainly manufacture the engine aluminum die-casting parts, equipped with automatic producing system, including melting equipment and surface process machines composed with passivation line and heat treatment stove.
FRAME PRODUCTION PLANT
The frame production plant covers an area of 25.000 square meters, and is divided into three different segments:
Mold and fixture workshop
Stamping workshop
Welding workshop
This plant has nearly 350 employees operating more than 250 different forge, welding machines and tube-bending equipment.
In total there are 40 robotic welding machines from Panasonic, Japan. They automatically weld the parts into completed frames. Robotic welding is used to create smooth welds without splatter or "Cold welds".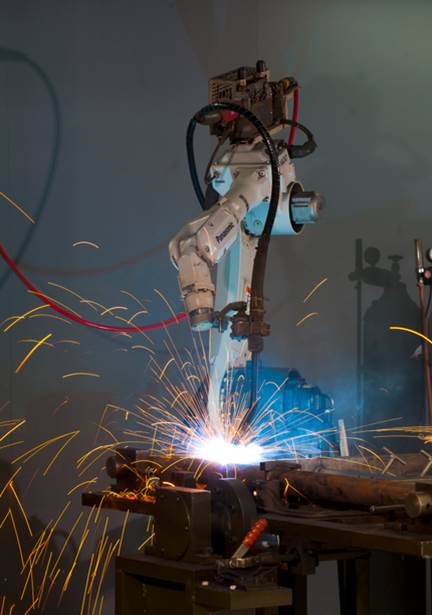 COATING PLANT
The coating plant now covers an area of 25.000 square meter. This plantation includes:
Acid cleaning
Parkerizing
E-Coating
Painting
These processes ensure the reliability of the metal parts which are used. The painting is done through a method called "Water transfer painting" (or Hydro-dipping). This is the part where the camouflage gets it's color. The Camo pattern is imported from Taiwan, and applied onto the plastic parts after which the parts get tested by UV protection.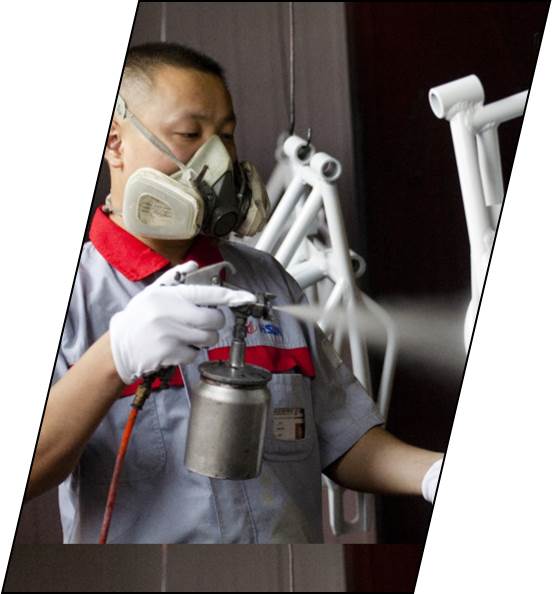 INJECTION MOLDING PLANT
Injection molding is done by different molding machines covering an area of 12.000 square meters. The machines vary from 90T (180g injection volume) to 3300T (24000g injection volume), exclusively producing plastic parts for our different models of ATV's and UTV's. Injection molding is done with various colors of plastic parts, Spray coating plastic parts and plastic covers. All plastic parts are made here at the plantation.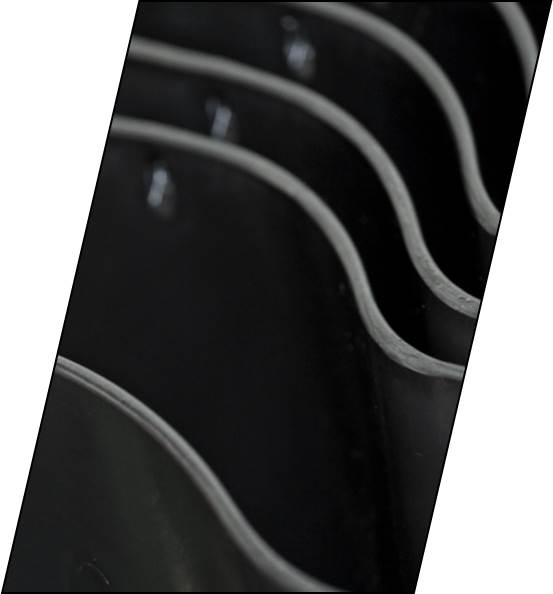 CNC MACHINING PLANT
This part of the plant is maintained in optimal conditions for all parts that need machining. The area has over a 100 employees and covers 25.000 square meter. Through advanced technology we are able to keep the temperature constant and produce all parts with great precision. This is how we guarantee superior quality in every part.
Our 50 units of precision equipment consist of:
High precision vertical machines
High precision horizontal machines
Coordinate measuring machine (CMM)
Impregnation equipment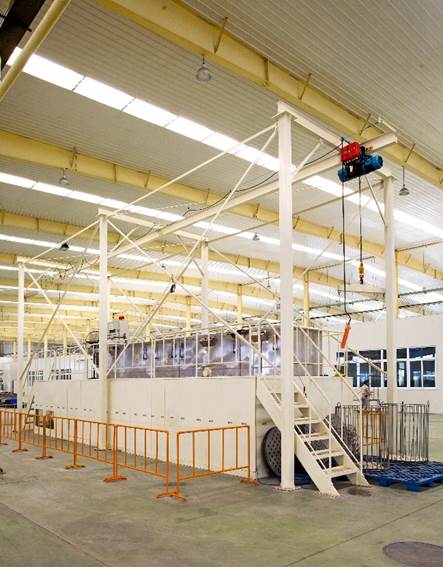 ENGINE PLANT
The engine plant now covers an area of more than 8.800 square meter and has around 100 skilled employees who assemble our ATV/UTV engines in an atmosphere that is both dust-free and constant in temperature to guarantee a proper fit for every engine. Here are all of our engines born.
ASSEMBLY PLANT
Lastly; the assembly plant. The assembly plant is the our biggest plant by far. It is 66.000 square meters in surface and employs more than 350 people. It contains all necessary processes from production to debugging and packaging. Your product will be assembled to the fullest and tested, before partially being taken apart and prepared for shipping.
The plant contains:
Two 120 meter long modern Production lines
Two debugging lines
Two packaging lines
Numerous sub-assembly lines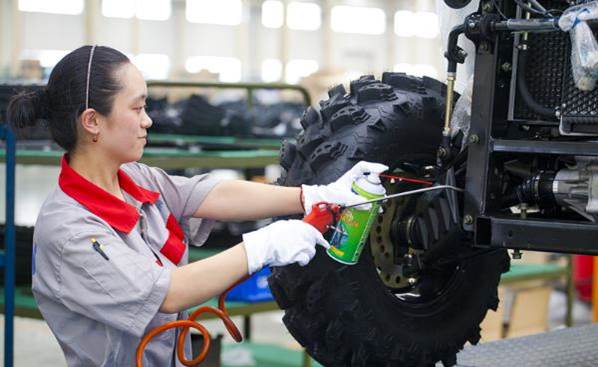 R&D CENTER
R&D stands for "Research and Development". It has an area of 20.000 square meters. The current research team consists from nearly 100 engineers around the world. This is team who are working out the kinks in the cable. Problems will be analyzed, tested and fixed in design. To be eligible for productions machines need to withstand a high variety of testing amongst which the following:
Environment Chamber (-40 ° Celcius till 50 ° Celcius)
Suspension Testing
Dyno Test Platform
Incline / Tilting Test
TEST TRACK
After this there is a testing track of 25.000 square meters. The test area contains off-road surfaces, on-road surfaces, a water feature, sharp turns, inclines, pot-holes and even small jumps. The testing area was designed by Ph.D. David Allen Renfroe – from University of Arkansas. The test track is in full-time use for all sorts of real-time testing of the new models.